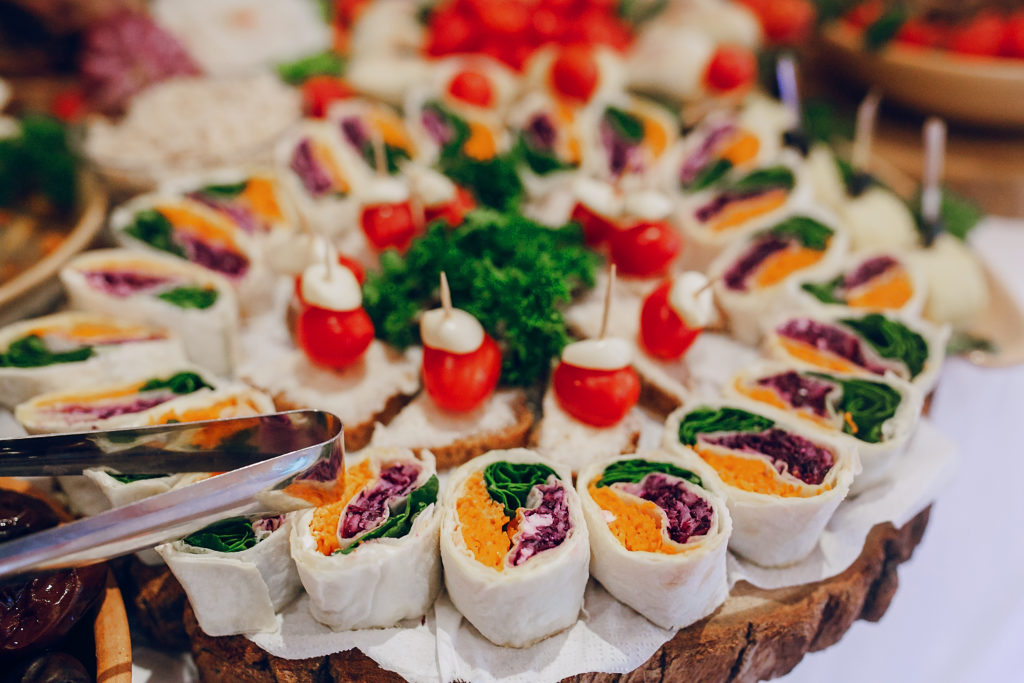 Our buns/Canapès:
Ham from the deer with melon
Roastbeef with cornbob and cucumbers
Gervaiscream with grabes
Cheese with fig mustard
Salami with marinated onions
Smoked Salmon with honey-mustard sauce
Smoked Trout mit styrian horseradish
Roasted pork with pfefferoni
Parfait from the chicken liver with nuts rusk
Grammelschmalz mit onion rings
Liptauer with eggs
Original Italian Tramezzini – mixed with:
Ham & Mushrooms
Tomatoes, Mozzarella & Ruccola
Tuna & Onion
Eggs & Vegetables
Our experience shows that a greeting requires 5 buns or 3 tramezzini per person. If the bread rolls are served to an aperitif, 3 pieces of bread rolls (or 2 pieces of tramezzini) per person are enough. The sandwiches and tramezzini are provided on platters, if you need plates, its´s possible to borrow it from us.
The minimum order per variety is 5 pieces
On request – as a sweet addition – Sacherwürfel or Bertramstrudel
€ 1,00 per piece